Swedish far-right struggles to find coalition bedfellow
They may not have not quite have got the result the wanted – pushed into third place by the centre-right Moderates – but try telling the Sweden Democrats that they were not the real winners of the country's general election.
It's the first thing leader Jimmie Akesson said to supporters when he arrived at the party's election HQ.
And in a way he has a point.
While the old juggernauts of Swedish politics saw their numbers fall, his hardline, anti-immigrant movement picked up traction.
Sweden continued a trajectory in Europe which has seen traditional parties shaken by the far-right.
Mr Akesson and his supporters believe they have won the right to negotiate, to be kingmakers.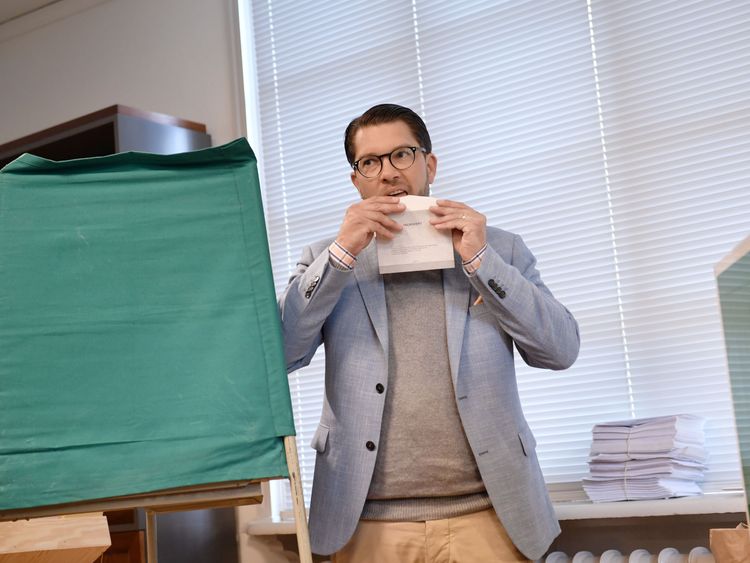 The hard part will be finding an ally to get into bed with.
Mr Akesson insisted he was prepared to talk to all sides, but there is little sign that the man clinging onto the power after a hammering at the polls has any inclination to listen.
Prime Minister Stefan Lofven used his post-election speech to again brand the Sweden Democrats as racist, pointing to its neo-Nazi roots.
It would be a position hard to climb back from even if Mr Akesson could deliver the votes to guarantee the continuation of Mr Lofven's governing centre-left coalition.
The centre-right is more natural territory for Mr Akesson and he is keen to talk with the leader of the bloc's biggest party – the Moderates.
However, its leader, Ulf Kristersson, has also up to now refused to countenance a pact with Mr Akesson.
Which leaves Sweden grappling with a reality other European nations have had to face – the parties of the centre being punished by voters who are making different choices.
Immigration is certainly a major factor – the rise of the AFD in Germany and the anti-establishment eurosceptic governments in Italy and Hungary are testament to that.
Sweden's current government had already hardened its generous immigration policies to reflect growing public frustration.
But the far-right's success (and in Sweden some traction for the far-left too at this election) points to a much less tangible discontent with politics as we know it.
Voters here, like in Germany and Italy, talk about wanting to give "the establishment" a bloody nose.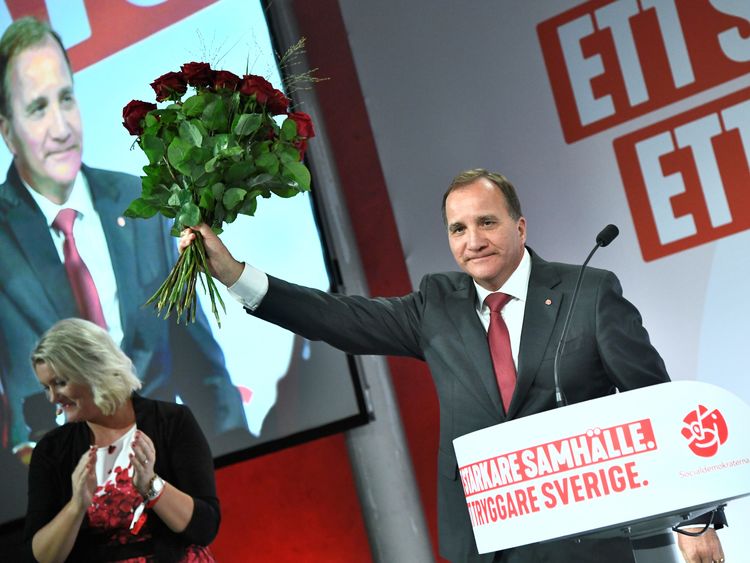 They may not even need to see the Sweden Democrats in government or Mr Akesson as prime minister sometime, says Anders Hallstrom-an, assistant professor in political science at Malmo University.
"Voters may be happy for them to be the underdog, an anti-establishment force, making problems for the traditional blocs," he says. "That could force change".
But Mr Akesson has no plans to remain the underdog, he wants a seat at the table.
He has already done much to sanitise his party, kicking out more controversial members which helped give his brand of politics a wider appeal.
But he will have to be careful not to compromise too far in the pursuit of power or he risks becoming the very political product so many voters seem to despise.
World News – Breaking international news and headlines | Sky News