Swedish election: Nationalists 'make gains' in early exit polls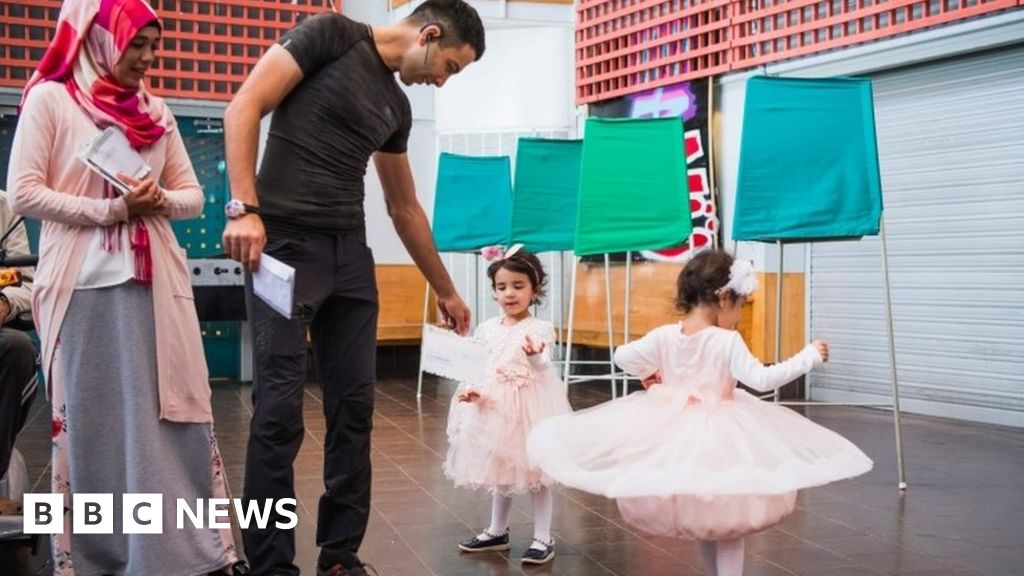 Sweden's nationalist anti-immigration party has made gains in the country's general election as the establishment parties appear deadlocked, exit polls predict.
The Sweden Democrats (SD) are expected to achieve 19.2% of the vote.
The party, described by Prime Minister Stefan Lofven as "racist", held 12.9% of the ballot in the previous election.
Neither the governing Social Democrats nor the centre-right bloc of parties are predicted to win a majority.
An exit poll by public broadcaster SVT suggested the centre-right Alliance got 39.6% of the vote, slightly more than the Social Democrats on 39.4%.
Immigration has been a central issue of the campaign. The SD has argued that the high number of migrants taken in by Sweden is driving up crime and putting the welfare system at risk.
Outgoing Prime Minister Stefan Lofven has accused the SD of extremism and said that a vote for it was "dangerous".