'Smallfoot' takes animated steps in the right direction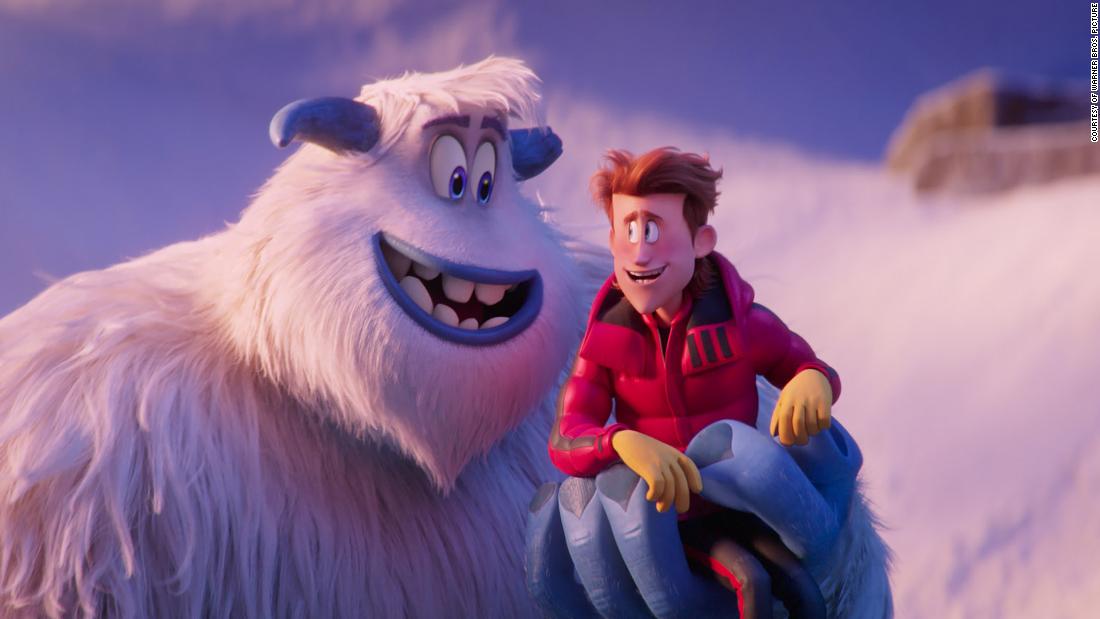 The title is certainly clever, focusing on a Yeti community living high in the mountains. These big-footed creatures have been raised with an elaborate belief system teaching them, among other things, that there's nothing beneath the clouds but a gaping abyss, despite a small band of heretics who suspect they're not receiving the entire picture.
Migo (voiced by Channing Tatum) isn't a member of that group, so he's shocked when a plane crashes in the mountains, providing a glimpse of a person (the "smallfoot" of their legends) for the first time. His insistence that he saw what he saw gets him banished from the village, putting Migo in contact with the skeptics (voiced by, among others, Zendaya and basketball star LeBron James).
Bravely dropping through the clouds to redeem himself, Migo discovers the world below, and encounters the host of a struggling TV nature show, Percy (James Corden). The film begins to find its footing as the two seek to overcome the vast gap between them, which includes Percy's speech sounding like a pipsqueak-y mouse to Migo, and Migo's attempt to speak in friendly tones coming across as a threatening roar.
Director Karey Kirkpatrick ("Over the Hedge") also worked on the script — adapted from the book "Yeti Tracks" — and the songs with his brother, Wayne Kirkpatrick. The latter are a generic lot, except for a cover version of the Queen/David Bowie song "Under Pressure" and a powerful rap by Common, playing the village elder who presides over the Yeti customs, explaining the tribe's carefully cultivated superstitions.
Disney and Pixar's success can make conjuring animated blockbusters look easier than it is, but in truth, it's no small feat. Some of the jokes here, for example, are uneven, as the humor ranges from lines apt to fly over the kids' heads to below-the-belt gags they'll love, like the Yeti thinking toilet paper is a sacred scroll.
Ultimately, though, "Smallfoot" has its heart in the right place, and mostly works — managing to convey a pretty thoughtful lesson about tolerance, division and learning to see from the perspective of others within the loud, colorful, computer-rendered trappings of the genre.
Granted, the playing field in animation can sometimes look like Disney and the seven dwarfs for other studios yapping at its heels. Warner Bros., however (like CNN, a unit of WarnerMedia), has enjoyed its share of successes, including "The LEGO Movie," whose directors, Phil Lord and Christopher Miller, are among the producers here.
With "Smallfoot," the studio has taken another step — size still to be determined — in the right direction.
"Smallfoot" opens Sept. 28 in the U.S. It's rated PG.