Refugee footballer Hakeem al-Araibi to be freed 'today'
Refugee footballer Hakeem al-Araibi, whose arrest in Thailand while on honeymoon sparked a global campaign to secure his release, is to be freed on Monday, a Thai prosecutor has said.
Reuters, quoting a witness, said al-Araibi, 25, who lives and plays in Australia, has left the Bangkok jail where he was being held.
His release followed Bahrain's decision to drop its extradition case against him, Thai state prosecutors announced.
Pictures have been released of a police car leaving the remand prison, reportedly carrying the player.
A Thai official has said the Bahrain national was being processed for release and would be freed by the end of the day.
He was taken to an immigration detention centre in the city to be issued with new papers and, from there has travelled to the airport where he is awaiting a flight back to Australia, according to Sky sources.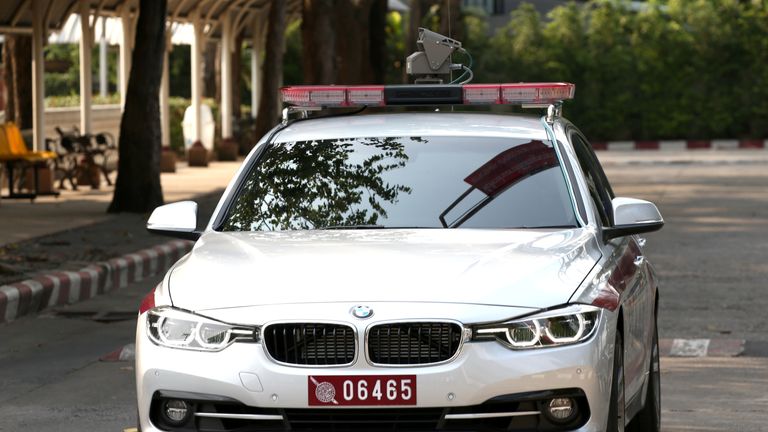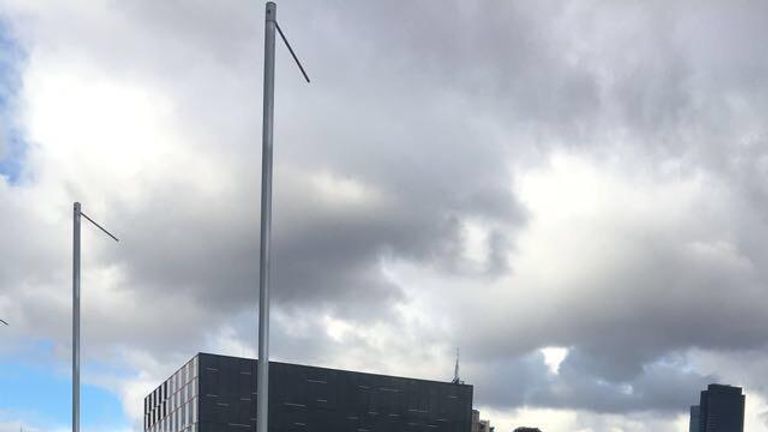 The player's lawyer told Sky News a Thai court approved the attorney general's request to drop the extradition case against him.
The Thai Ministry of Foreign Affairs would not comment, saying: "The case is still in the judicial process."
Australian prime minister Scott Morrison thanked Thailand, saying Australians "greatly appreciate their listening to the issues".
He added: "Now the next step is for him to return home."
Most important thing now is Hakeem's immediate wellbeing. Sure Embassy staff will take care of him, there'll be tears there tonight, as there are in our household right now. Going to take some moments to thank as many of the incredible people involved as possible ✊ #SaveHakeem

— Craig Foster (@Craig_Foster) February 11, 2019
Phil Robertson of Human Rights Watch called his release "a triumph for rights activism and social media campaigns", praised Thailand for "reversing a serious injustice" and said it marks: "World football's successful entry on to the global human rights stage."
Evan Jones, of Asia Pacific Refugee Rights Network, welcomed the release, saying: "Whilst he should never have spent nearly three months in prison in the first place, we are absolutely elated that he's on the way home.
"We hope that this represents a positive step forward towards increased refugee protection in Thailand."
Al-Araibi, who had been granted asylum by Australia where he played, was arrested by Thai authorities in November following an Interpol red notice which was later revoked.
At a court hearing in Bangkok a week ago, where he appeared barefoot and shackled, he pleaded with a judge "don't send me to Bahrain".
Speaking to Sky News before his appearance, he said he feared he would never see his wife again if he was extradited to the Gulf state.
"Maybe they will kill me but 100% I know they will beat me because they beat me when I was 17," he said.
Al-Araibi, a critic of the Bahrain government and royal family, was convicted of committing an act of vandalism on a police station during the Arab Spring protests.
The player claims his 2014 conviction was politically motivated and he was playing in a televised football match at the time of the alleged crime.
He fled Bahrain that year and received refugee status in Australia, where he had been playing semi-professionally for the Pascoe Vale Football Club in Melbourne.
Bahrain officials denied his assertion that his life was in danger if he returned and his allegations that he was tortured.
World News – Breaking international news and headlines | Sky News