Mina: Silva key in Everton move
Everton play Chelsea on Sunday, live on Sky Sports
Last Updated: 09/11/18 12:21pm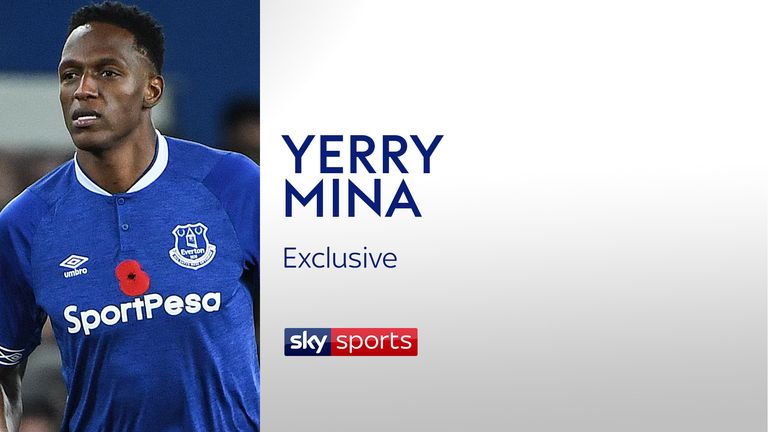 Yerry Mina has revealed how Marco Silva played a key role in his move to Everton and why he is "very happy" with his decision.
After a difficult six-month spell with Barcelona, the defender was linked with several clubs in the summer transfer window, including Manchester United.
However, he opted for Everton and is now set to make his first start on Sunday against Chelsea, live on Sky Sports.
Speaking ahead of the game, he said: "I have always wanted to come and play in the Premier League and my agent was aware of that and kept me informed on interest.
"The main thing was during my time back home in the summer when I was during some fitness work after the World Cup I had conversations with the manager. He phoned me most days and was really keen for me to come and sign here.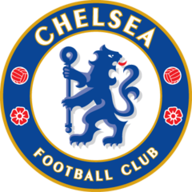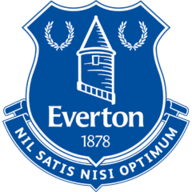 Chelsea vs Everton
November 11, 2018, 1:00pm
Live on
"I am aware of the Premier League, I have watched it a lot from being a kid and I knew the importance of Everton in this league and the players that have passed through the club and played here.
"That was the idea I had in my head and when I get an idea in my head it's hard for people to knock that idea out, so I was keen to come to Everton and here I am now."
The Colombia international has been unable to get into the Everton team so far as Kurt Zouma and Michael Keane have been regular starters at centre-back.
I don't think we should set limits. We should think like winners and try to win every game, if you lose one match then put it behind us and try to win the next one. There's no limits, go high as you can
Yerry Mina
However, with on-loan Zouma unable to play against his parent club, Mina looks set to step in on Sunday.
Reflecting on his move to Merseyside, he said: "The main thing is that I am really happy with the great decision I made to come here and sign for Everton.
"I think so far the manager is happy with my work in training and how I have been working hard to be ready to play. I have to emphasise the importance of my team-mates who have been great in helping me fit in.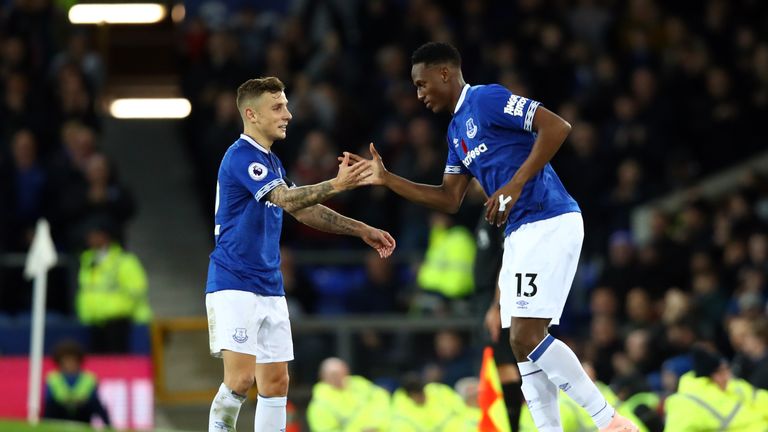 "It's really important to be able to speak English so I am really happy with every day how they are trying to help me with little phrases here and there and putting me right when I need help."
Mina has also been happy to bide his time, wait for his chance and learn from his fellow centre-backs.
"I am quite relaxed about it. I know the quality of the centre-backs we have at the club, they are very good players and very good defenders, technically good too. But it's all about being patient and one thing that really inspires me in training is the opportunity to learn things from each other.
"I have learnt a lot already from training alongside by fellow central defenders and it's important to enjoy training and work hard so you are ready for when the manager comes to put you in the side.
"I think my preparation physically and technically has been great, I've been training really hard to be ready so I am prepared and waiting for the call from the manager and hoping to do my best and do really well here."
Everton will be looking for a fifth win in their last six Premier League matches when they face Chelsea on Sunday.
Asked what the team can achieve this season, Mina said: "It's important to have a winning mentality, why put a ceiling on it? I don't think we should set limits.
"We should think like winners and try to win every game, if you lose one match then put it behind us and try to win the next one. There's no limits, go high as you can."
Watch Chelsea v Everton live on Sky Sports from 1pm on Sunday