Mass grave for quake victims as number of dead hits 844
A mass grave is being prepared for as many as 1,300 victims of Indonesia's earthquake and tsunami, as rescuers race to find survivors and stop disease spreading.
The number of dead after Friday's disaster on the island of Sulawesi stands at 844 but authorities fear many more bodies will be found in remote areas – possibly thousands.
"The casualties will keep increasing," said national disaster agency spokesman Sutopo Purwo Nugroho.
"We will start the mass burial of victims, to avoid the spread of disease."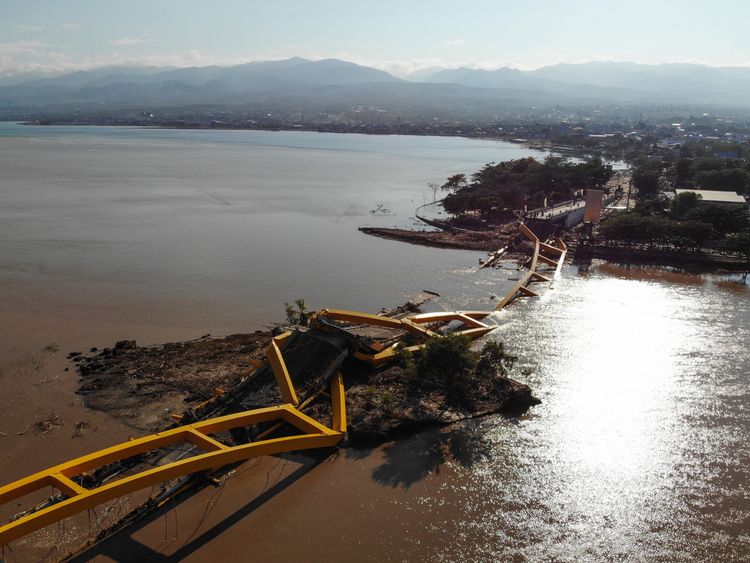 Volunteers were digging a 100-metre-long grave through the night in Palu on Sunday, but it was unclear when the burial would take place.
They were told to prepare for 1,300 victims.
A lack of machinery has slowed down the search and around 60 people are believed to still be buried under one hotel in Palu – the city of more than 300,000 where most of the dead have so far been found.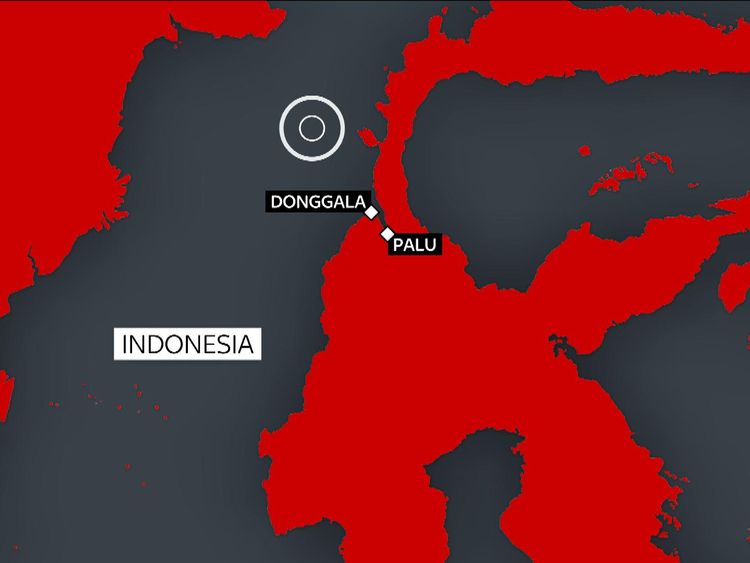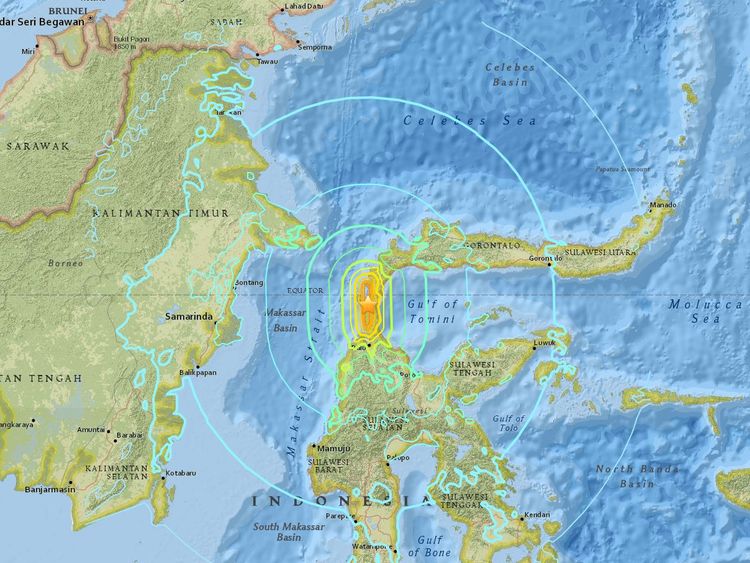 Two survivors have been pulled from the 80-room Hotel Roa-Roa and there are hopes more could be alive after calls for help were heard.
People have been forced to loot shops for food and water, saying aid has not yet reached them, while families search open-air morgues in the baking sun to try to find their loved ones.
One survivor, Adi, said he was hugging his wife by the beach when the tsunami wave – which measured up to 6m (20ft) – struck land.
:: Pilot's tribute to 'angel' who saved jet from quake
"When the wave came, I lost her," he said. "I was carried about 50 metres. I couldn't hold anything. The water was spinning me around," he said.
"This morning I went back to the beach, I found my motorbike and my wife's wallet."
Some 1,200 inmates have also escaped from three prisons in the region, according to authorities.
Indonesian President Joko Widodo has approved foreign aid after visiting the area on Sunday.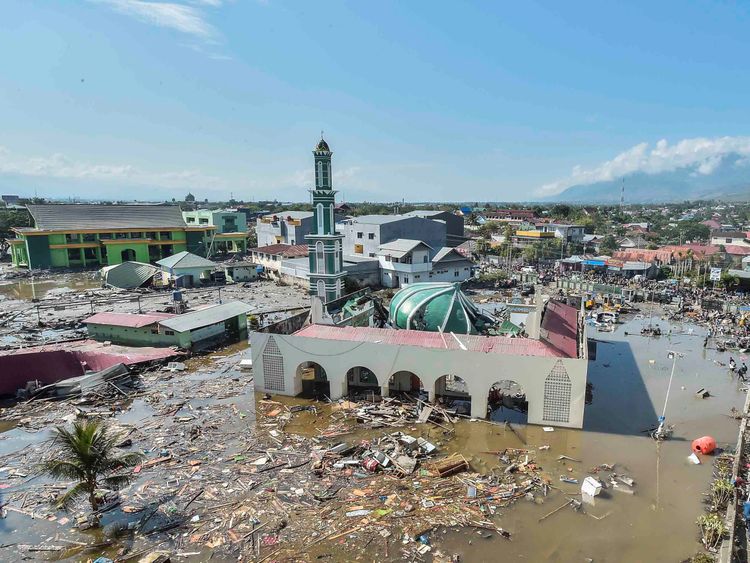 He called for a "day and night effort" in response to the 7.5-magnitude quake – but landslides and damaged bridges are making access to some areas difficult.
Donggala, north of Palu and home to around 300,000 people, was near the quake's epicentre but has been cut off since the disaster happened.
Tsunami warning systems set up after the 2004 tsunami – that killed 168,000 people in Indonesia – appeared to have failed.
A spokesman for the National Disaster Mitigation Agency said none of Indonesia's tsunami buoys, one way of detecting the waves, had been working since 2012. He blamed of a lack of funding.
Indonesia sits on the "Ring of Fire", an area around the Pacific prone to earthquake and volcanic activity because of the movement of the Earth's tectonic plates.
World News – Breaking international news and headlines | Sky News