Kit Harington doesn't want to play another Jon Snow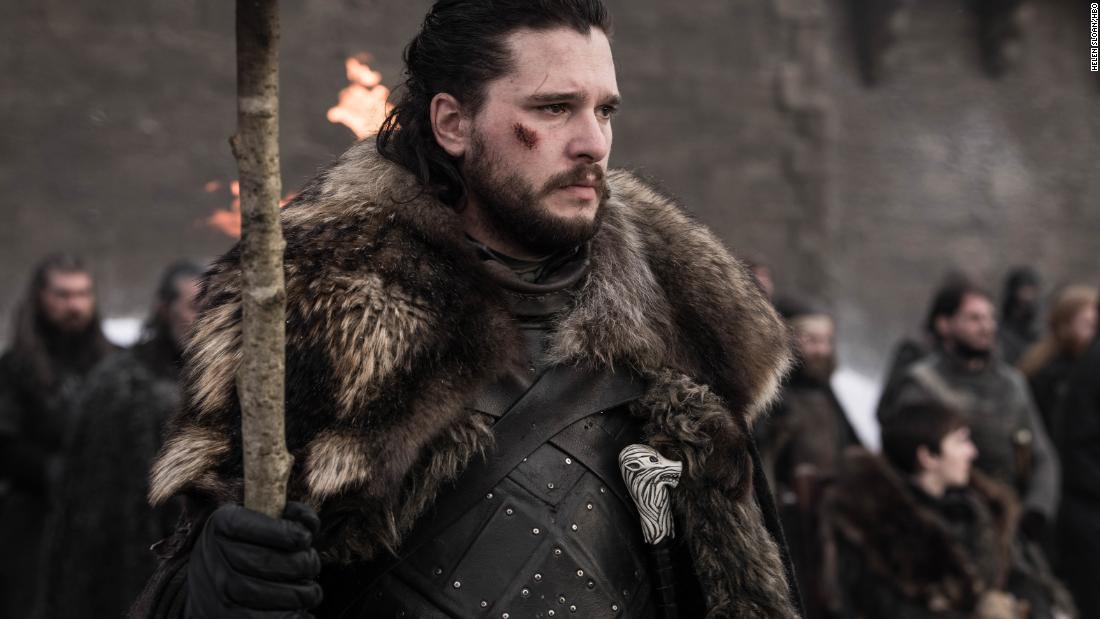 In other words, he's done with playing roles like Jon Snow from "
Game of Thrones
."
So if not a sultry, brave hero, then what does Harington want to play?
"Maybe something slightly lighter," the 32-year-old said. "It's a very heavy, heavy show, heavy role. So something which is a bit lighter, a bit funnier maybe. Other than that, I don't really know."
Harington hasn't been timid about testing out his comedic side. Last April,
he hosted "Saturday Night Live,"
taking questions from his "Game of Thrones" co-stars asking for spoilers on the series' final season.
While he isn't allowed to take any souvenirs from the show, Harington admitted he did keep something for himself.
"I got my gloves," he said. "I kept my gloves."
The "Game of Thrones" series finale airs Sunday, May 19.