Kanye West laughs off Trump being 'a player' on 'Jimmy Kimmel Live!'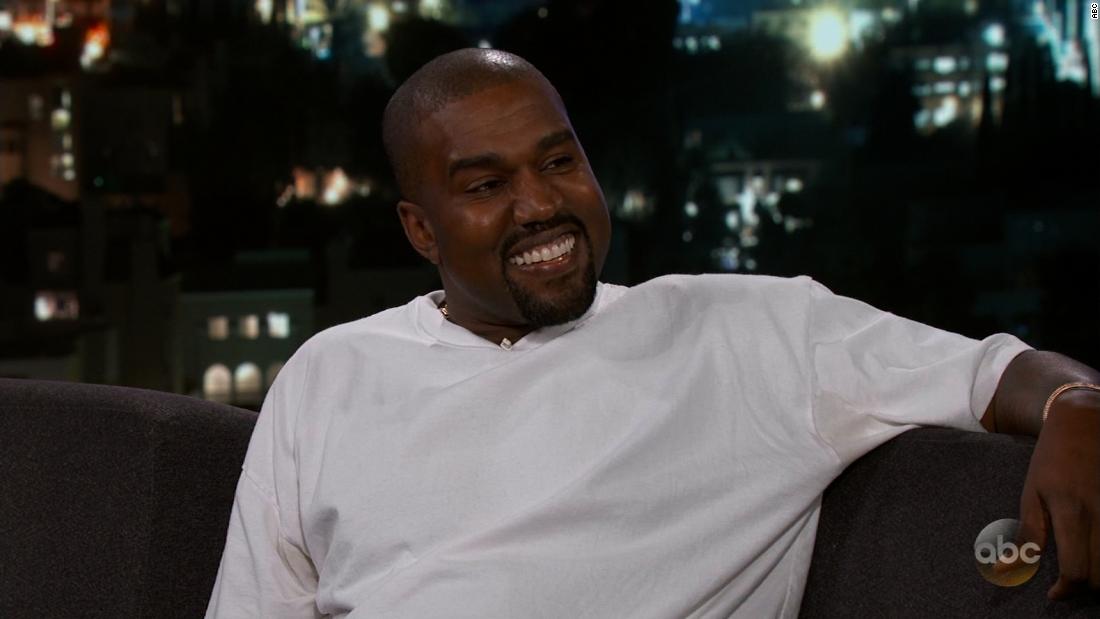 On Thursday night, rapper opened up about fashion, his mental health and President Donald Trump.
"Were you ever concerned about her being alone in the Oval Office with President Trump?" Kimmel asked.
"Well, he's a player," West said, right after laughing.
Kimmel quickly fired up another question, asking if Trump was a good president.
"Just as a musician, African-American, guy out in Hollywood, all these different things — you know, everyone around me tried to pick my candidate for me. And then told me every time I said I liked Trump that I couldn't say it out loud or my career would be over," West said. "I'd get kicked out of the black community because blacks, we are supposed to have a monolithic thought, we can only be Democrats and all."
But he said it took him months before he had "the confidence to stand up and put on the hat."
"It represented overcoming fear and doing what you felt, no matter what anyone said," West said. "Liberals can't bully me; news can't bully me; the hip-hop community, they can't bully me. Because at that point, if I'm afraid to be me, I'm no longer
Ye
. That's what makes Ye. And I actually quite enjoy when people actually are mad at me about certain things."
Besides promoting his new album, "Ye," and talking about love, his daughters and his fashion line, West shared his thoughts on mental health and
living with a bipolar disorder
.
"I think it's important to have open conversations about mental health — especially with me being black. Because we never had therapists in the black community. We never approached taking medication," he said.
The rapper had not appeared on Kimmel's show in about five years after they settled
their Twitter feud.
In 2013, Kimmel ran afoul of the rapper after he parodied West's interview with BBC Radio 1 in which he had said things such as "I'm the No. 1 rock star on the planet."
The pair eventually cleared things up, and West appeared on the late-night show to discuss the feud, but he had not returned since then.