Jeremy Corbyn will not apologise over Tunisia wreath row
Jeremy Corbyn has refused to apologise for being present when a wreath was laid in memory of some of those accused of the 1972 Munich terror attack.
The Labour leader has been criticised over the 2014 event in Tunis, with Israel's PM Benjamin Netanyahu saying he deserved "unequivocal condemnation".
Mr Corbyn said he had attended to take part in a ceremony honouring innocent victims of a 1985 Israeli air strike.
And he condemned the Munich attack, describing it as "appalling".
Mr Corbyn has faced fresh questions about the 2014 conference after the Daily Mail said he was pictured with a wreath near memorials of the Black September group behind the attack.
Asked about calls for an apology, he said: "I'm not apologising for being there at all."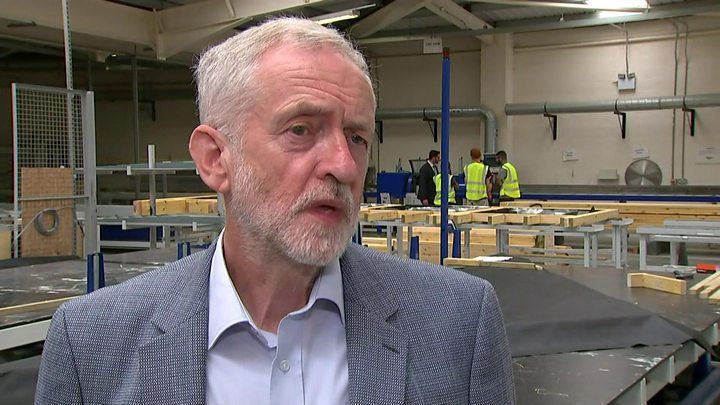 He said he had been present in Tunis at a conference "to try and promote peace in the Middle East".
In a reference to the 1985 bombing of Palestine Liberation Organisation headquarters, he added: "I remembered those that had died in an attack on Tunis by the Israeli air force which was condemned by the whole world."