Freya snatches bronze for fitting finale
By Mark Ashenden
Last Updated: 09/08/18 11:36pm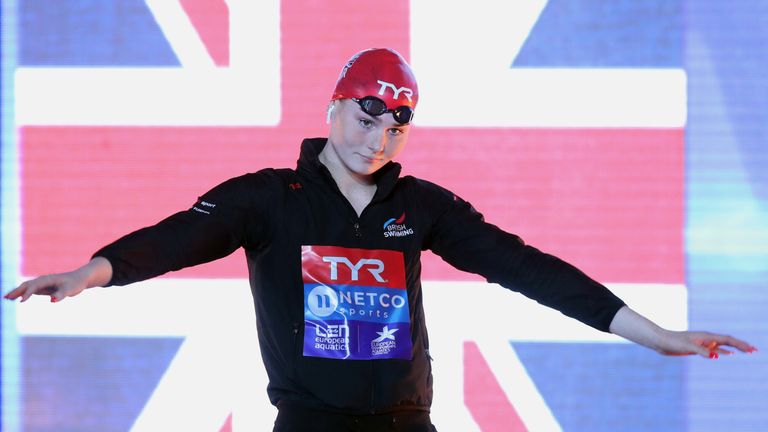 GB's Freya Anderson won a breathtaking relay bronze by her fingernails and a fourth medal in Glasgow to wrap up a stunning European Championships.
The 17-year-old has proved to be a powerhouse in the team events with gutsy anchor legs securing gold in the 4x100m mixed medley and women's 200m freestyle relay, as well as a battling bronze in the 4x200m mixed freestyle.
And having seen their male counterparts storm to 4x100m medley relay gold minutes before on Thursday night, it was left for the Tollcross International Swimming Centre to rise to their feet and spur on the four British women in the competition's last event.
Russia's dominant quartet were never in danger of missing out on gold, but the battle for the other two medals was a thriller with GB seemingly off the podium at the final turn.
But Anderson, cheered on by team-mates Georgia Davies, ex-Scholar Siobhan Marie O Connor and Alys Thomas, had plenty in the tank and nerves of steel as she homed in on Federica Pellegrini to stretch past the Italian legend and win bronze.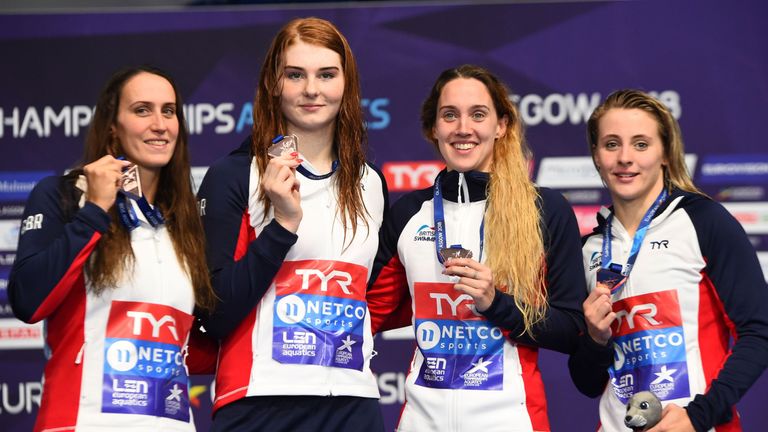 "I'm so super-happy to get a medal after such a long seven-day meet," Anderson said.
"I was nervous before going in but the crowd and my relay team really lifted me up and I managed to split my times and it was just really amazing to get a medal.
"I found it really fun anchoring the relay team. I was doubting myself and hopefully I did a good enough job."
O'Connor, a Sky Scholar between 2013-2017, added: "I'm really pleased to finish on a high thanks to these girls.
"It's great to get a medal as it wasn't the best week for me – but what doesn't kill you and all of that."
Britain's swimmers finished second in the swimming table with nine golds and 24 medals in total to match their previous best haul in Berlin 2014.