DUP talk to government over Brexit deal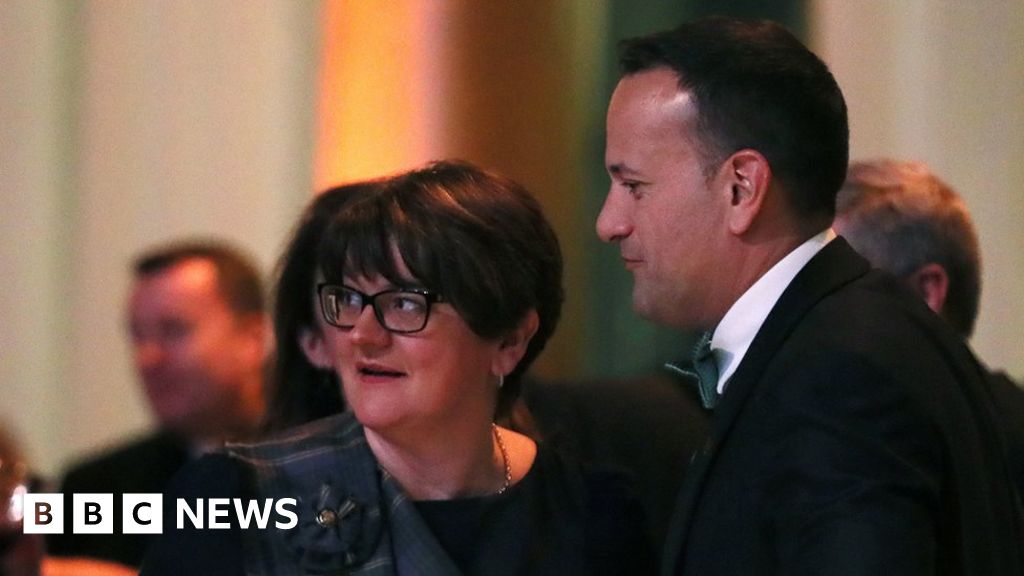 The DUP is in talks with the government amid reports it may consider supporting the prime minister's Brexit deal.
The party has confirmed it is speaking to ministers to try to find a sensible deal for the entire UK and one that works for the Republic.
This follows MPs' rejection of the idea of leaving Europe without a deal.
DUP leader Arlene Foster is understood to have had discussions with Taoiseach (Irish prime minister) Leo Varadkar in Washington on Wednesday.
Later, MPs will vote on seeking a short delay to Brexit, but will be warned the EU will only accept it if parliament backs the prime minister's deal.
Theresa May has said Brexit could be delayed for a prolonged period if her deal is not accepted.
She even suggested the UK may have to take part in European elections in May.
MPs have tabled various amendments to the government's main motion.
The DUP is backing one proposed by Conservative MP Lee Rowley, which says another referendum should not take place because it would be "divisive and expensive", and calls for the result of the 2016 EU referendum to be respected.
It has been signed by the party's Westminster leader Nigel Dodds.
---
Analysis: DUP centre stage once more
By Jayne McCormack, BBC News NI Political Reporter
It's no surprise that the DUP find themselves centre stage in the Brexit soap opera once again.
Their votes have been crucial throughout the Brexit process, and they haven't been shy of reminding the PM how much power they wield from time to time.
That being said, Wednesday night's votes in Parliament surely did not go how the DUP had hoped.
And the government's publication of its no-deal tariff plans for Northern Ireland have turned up the political heat.
Quiet conversations will be happening all across Westminster, and in Washington today, to see if there is any way through this cloud of political smog.
---
Meanwhile, Mr Varadkar has welcomed the Westminster vote against a no deal Brexit saying things are looking a "little brighter".
The European Commission has warned there will be no further negotiations or clarifications.