Christine Hamilton axed from charity over burka tweet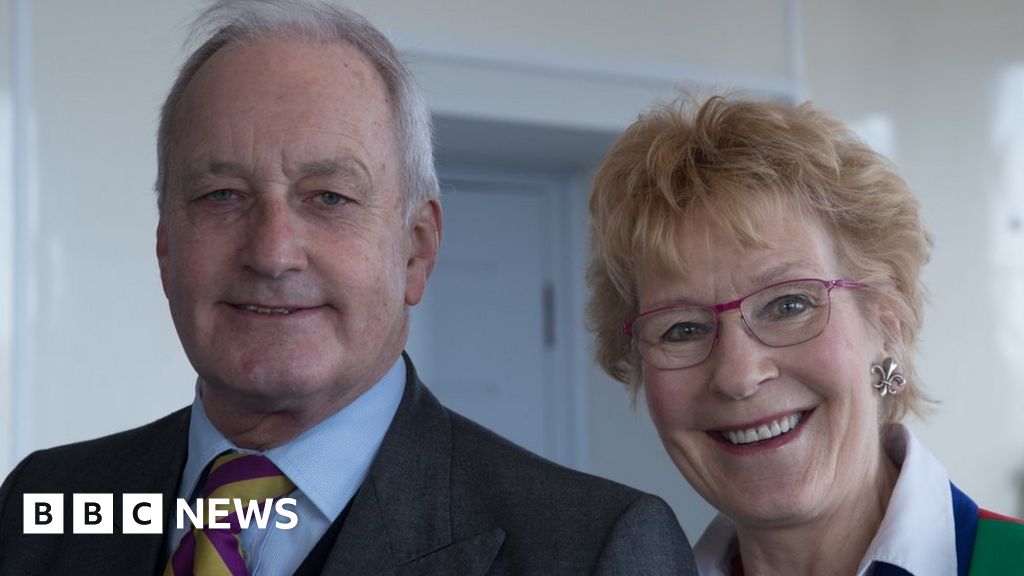 Christine Hamilton has been removed as a charity ambassador after comparing burkas to the hoods of the Ku Klux Klan.
The broadcaster and wife of UKIP Welsh Assembly member Neil Hamilton sparked outrage on Twitter with her comments.
Muscular Dystrophy UK said it opposed "prejudice and discrimination" and had severed all links with Mrs Hamilton.
But she said the tweet was not intended to equate Muslim women with the violent white supremacist organisation.
Mrs Hamilton, who styles herself as the "British Battleaxe", posted an image of members of the KKK in their hoods on Friday.
Responding to the row over Boris Johnson's recent remarks in a newspaper article, she asked: "If the #burka is acceptable then presumably this is too?"
Hours later, in response to a backlash on social media, she said the tweet had been misunderstood.
"For heaven's sake – no, I am not comparing Muslim women to KKK members and yes, thank you, I do know the difference," she tweeted.
"I was graphically illustrating how full facial cover can be sinister, which is how many people view the burka."
Her original tweet received thousands of comments, mostly criticising her comparison of religious expression with one of racist intimidation.
"The burka is not a symbol of hatred," wrote one Twitter user.
Muscular Dystophy UK, a charity she has represented since 2013, ended their relationship with the media personality on Saturday night.
A spokesman said her comments were made in a personal capacity and do not "in any way" represent the charity's position.
"We believe in a diverse and inclusive society, respect for all and we oppose all forms of prejudice and discrimination," he said.
Chief executive Robert Meadowcroft said that the decision to end her role "fully reflects the values of the charity".
In a further tweet, Mrs Hamilton acknowledged she had "offended people". She said she had removed all reference in her Twitter profile to the charities she supported "to avoid any embarrassment".