Berry, Watkins, Ware doubts for playoff
Watch Indianapolis Colts @ Kansas City Chiefs, live on Sky Sports USA (channel 407), Saturday from 9pm
By Reuters
Last Updated: 10/01/19 11:10pm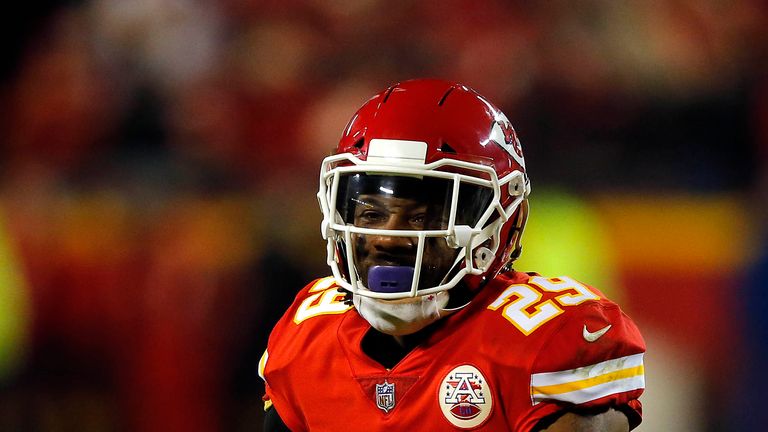 Kansas City Chiefs safety Eric Berry (heel), wideout Sammy Watkins (foot) and running back Spencer Ware (hamstring) are all doubts for Saturday's playoff game against the Indianapolis Colts.
Berry, who missed practice on Wednesday and Thursday, appears unlikely to play, as NFL Network reports the Chiefs adjusted their defensive packages in practice with the expectation they will be without him.
January 12, 2019, 9:00pm
Live on
Head coach Andy Reid offered little on Berry's status, saying it is "day by day, same thing it's been throughout the year".
The three-time All-Pro safety practiced on a limited basis Tuesday before sitting the last two days. He missed the first 13 games of the season with a nagging heel issue, then returned for 99 snaps between Weeks 15 and 16, but sat out the regular-season finale after being pulled out of practice that week.
Watkins and Ware were each limited all week in practice while returning from extended absences. Watkins has played just five snaps since November 4, while Ware has missed three straight games.
Rookie linebacker Dorian O'Daniel (calf/ankle) remained out of practice on Thursday and is doubtful. He is a core special-teams player but also saw increased snaps in the second half of the season as a sub-package linebacker.