Benitez confident of survival
Benitez: "We will have chances to get points against teams who will be closer to us. We have to be better than three teams and if we play like we did today we will do it."
Last Updated: 12/01/19 9:52pm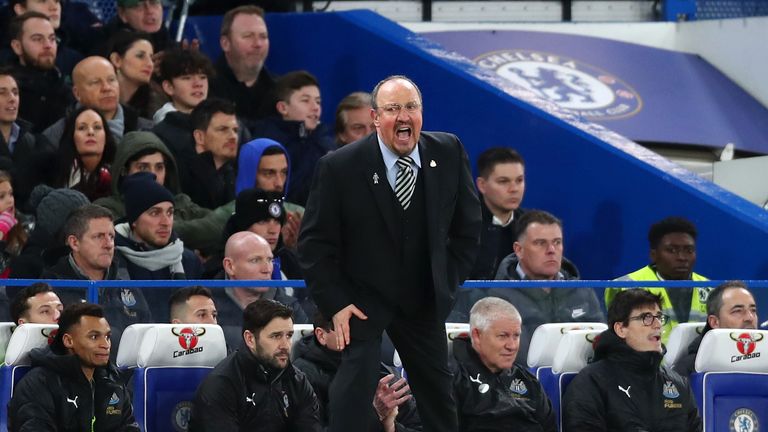 Rafael Benitez is confident Newcastle can avoid relegation despite dropping into the bottom three following a 2-1 defeat at Chelsea.
Pedro's ninth-minute lob saw Newcastle trailing, but Ciaran Clark headed in a deserved equaliser before half-time.
Chelsea eventually prevailed when Willian curled in a decisive second to leave Benitez's side in 18th, one point behind Cardiff.
However, Benitez is still positive about his side's chances of survival.
"What I can see is that we have to stay calm because it is a long distance race and next week against Cardiff will be massive," he said.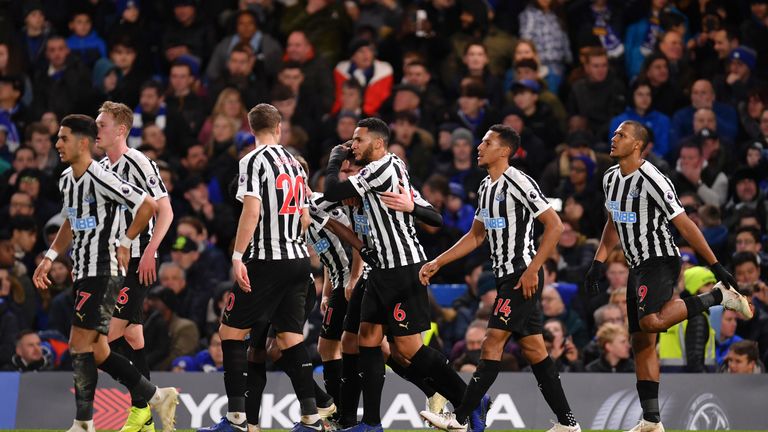 "We have to win more games and we have to do well in the rest of the games.
"My feeling is that I have confidence in the team if they continue to work as they did today," he added.
"We will have chances to get points against teams who will be closer to us. We have to be better than three teams and if we play like we did today we will do it."
Meanwhile, Benitez remained coy on whether there will be any new arrivals at St James' Park before the transfer window closes.
Newcastle owner Mike Ashley watched his side in person for the first time since mid-November from the Stamford Bridge directors' box but Benitez admitted he is still yet to face-to-face discussions with his owner about reinforcements.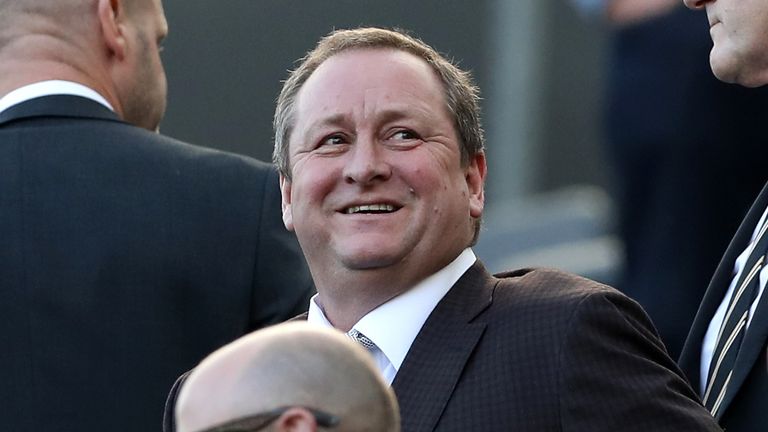 "I think from the beginning of the season we know that we are close, but sometimes it's not enough," said Benitez.
"Hopefully everybody can see the effort is there, we're trying our best and still it's not enough."
Asked if he was optimistic about incoming players, he said: "Optimistic about the team, yes. Optimistic about other things… I don't talk about other things."