18 dead in bombing at Crimea college
At least 18 people have been killed in a bombing that was followed by a shooting at a college in Crimea.
Though it initially investigated it as a possible terror attack, Russia is currently treating the incident as mass murder.
The state's investigative committee has said that around 40 people, the majority of them teenagers, were injured after a the blast went off in the school's canteen.
Witness reports suggest a shooting followed the explosion.
Sergei Akysonov, the top Russian official for Crimea, said the attacker was a fourth-year student at the vocational college who killed himself after the attack.
Initial reports had said the blast, in the Black Sea city of Kerch, had been caused by a gas explosion.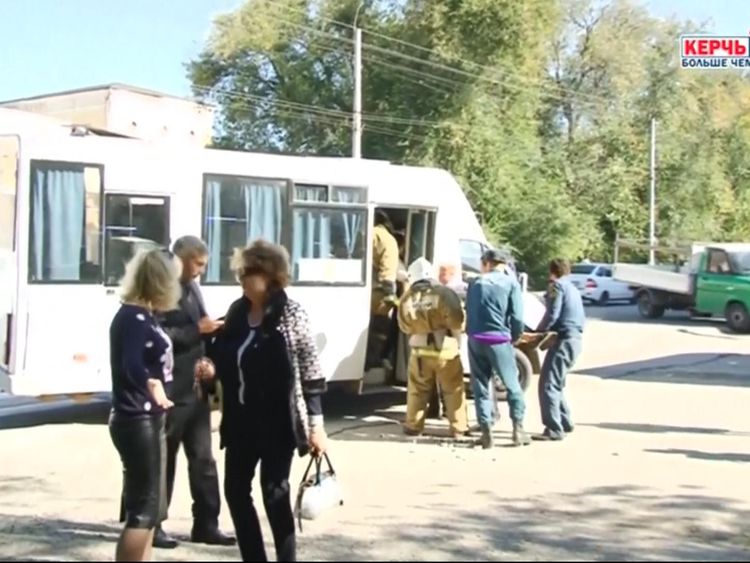 The city is the site of the notorious Kerch bridge: a 12-mile road link between Russia and Crimea that is viewed as strengthening Russia's hold over the peninsula it annexed from Ukraine in 2014.
The Kremlin asserted sovereignty over the Ukraine by sending in troops and declaring a referendum, which was deemed as illegitimate by 100 member states of the United Nations.
Olga Grebennikova, the school's director, described a bloody scene, saying more than one gunman ran around the school and "killed anyone they could find".
"There are bodies everywhere, children's bodies everywhere. It was a real act of terrorism," she said. "They blew up everything in the hall, glass was flying."
Witnesses report that schools and nurseries are being evacuated across Crimea following the blast, and the school is being inspected for other possible bombs.
Mr Aksyonov, and Russian health minister Veronika Skvortsova have travelled to the area in order to support the injured.
More follows…
World News – Breaking international news and headlines | Sky News